Stone, Brick, Glass, Wood, Wire (Fred Frith)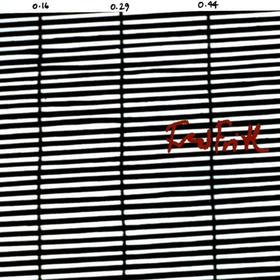 CD1:
01. Goongerah / Toyko / Firewood
02. Screen / Dry Stone I / Dry Stone II
03. Bricks for Six / Vlissingen
04. Skylight
05. Drystone II
06. Bricks for Six
07. Dry Stone I / Dry Stone II
08. Skylight [Extract] / High Tension [Extract]
09. Roof
10. Screen / High Tension / Zürich
11. Athens
12. Firewood

CD2:
01. Green / Drystone II / Improvisation / Roof / Improvisation / Reykjavik / Vlissigen / Improvisation / Skylight V [Extract] *
02. Improvisation / Toyko [Extract]
03. Screen
04. Jahresringe
05. Firewood *
Musicians:
Fred Frith, Ikue Mori, Zeena Parkins & The International Occasional Ensemble occasionally featuring: Paolo Angeli, Han Bennink, Oliva Bignardi, Daniela Cattivelli, Ahmad Compaoré *, Chris Cutler, Ferdinando D'Andria, Lesli Dalaba, Marco Dalpane, Jean Derome, Silvia Fanti, Filomena Forleo, Pierangelo Galantino, Lelio Gianetto, Fred Giuliani, Margareth Kammerer, Guy Klucevsek, Hans Koch, Claudio Lanteri, René Lussier, Bart Maris, Andrea Martignoni, Mario Martignoni, Myra Melford, Jean-Marc Montera, Roberto Paci Dalò, Salvatore Panu, Didier Roth, Mariette Rouppe van der Voort, Giorgio Simbola, Massimo Simonini, Co Streiff, Pino Urso, Daan Vandewalle, Raymund van Santen, Peter Vermeersch, Christine Wodraszka, Takashi Yamane, Nicola Zonca, Stefano Zorzanello.
Recording:
Live recordings at the Angelica Festival Internazionale di Musica, Bologna / Italy (May 1992), at the Festival International de Musique Actuelle in Victoriaville / Quebec (October 1992), at the Time Festival in Vooruit-Gent / Belgium (May 1994), at the Jazz Marathon in Gronigen / Holland (October 1994) and at the Kulturzentrum Dieselstrasse in Esslingen / Germany (October 1995).
Double CD / IDA 014
© 1999 - I Dischi di Angelica (Italy)
Copyright © 2018 Ahmad Compaoré | Musique Rebelle.